CoolTone by CoolSculpting is a cutting-edge treatment offered by board-certified plastic surgeons Drs. Francisco Canales and Heather Furnas at our Novato, CA facility. Providing a unique body-contouring option, the CoolTone device is FDA-cleared to firm and strengthen muscles in the abdominal area and increase abdominal tone. The treatment approach is also cleared by the FDA for the firming, strengthening, and toning of the buttocks and thigh muscles. If you are seeking a more defined, firm physique, schedule a visit at Allegro MedSpa of Novato and learn if CoolTone is a recommended option for your target goals.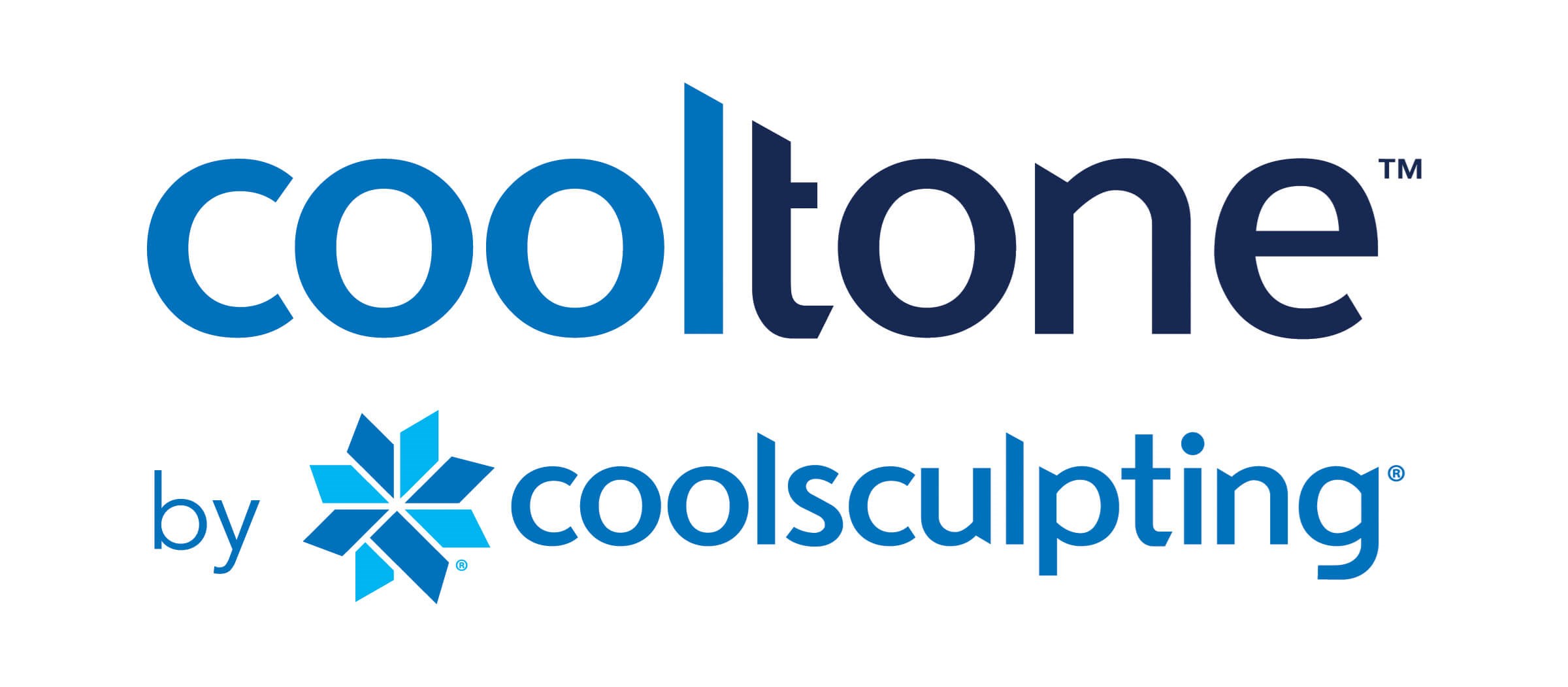 Reviews
"I get the Signature Peel with aesthetician Ashley and could not recommend her more highly. LOVE HER. She is so knowledgeable, sweet and calming...even though I'm getting a chemical peel she has me feel so relaxed like I'm getting a full massage. I've had peels at other high-end medspas but have never received better results than with Ashley. Based on her knowledge, skill and beautiful energy, I wholeheartedly give Ashley 5+ stars. She's the best."
- N.B. /
Google /
Jun 21, 2019
"My experience at Allegro MedSpa was wonderful! Kelsey performed my procedures that day and I could not have felt more reassured that I was making the right choices to meet my specific needs and desires. Her experience quelled any anxiety that crept up. I had complete peace trusting her suggestions and advice for not only treatment now but beneficial procedures in the future.😀Kelsey was patient, engaged, generous and made me feel like I was the most important person in her life for the time I was with her! I will absolutely be asking for Kelsey again in the future!"
- J.D. /
Google /
Feb 20, 2020
"I was at Allegro for some voluma in my cheeks. Kelsey was great about discussing what I wanted and suggested additional juvederm for some areas that have been bothering me. I told her I bruise easily and she kept icing my face after each area was injected. I've never had anyone take such care to try to reduce bruising. My appointment was yesterday and yes I have bruising, but I can't imagine how much worse I would look if Kelsey hadn't taken such time and care with me. I can't wait to see how great I look once this bruising goes away!Thank you Kelsey!"
- S.K. /
Google /
Feb 20, 2020
"First let me say, absolutely amazing staff! I have been here twice, first time for a skin consultation and skin care routine. Came away with a skin care program that suited my needs as well as a friendly consultation that made me feel so comfortable. (I don't often go anywhere with out my make up on, but everyone made me feel "normal" and beautiful and accepted for me) My second time I visited the MedSpa, (along with my Aunt) I met with Kelsey! And let me say...loud and absolutely clear!.....She is truly awesome! Kind....gentle...down to Earth.....professional and very informative! This was my first time looking into any type of "refresher".....and so naturally I had some anxiety about what I should and shouldn't do. Kelsey, was sooooo patient and kind and helped me (and my Aunt) with my/our decisions...as well as what was appropriate for me and my needs. SO thankful for her advice and wisdom! Absolute hands down....I had such a wonderful experience! Thank you Allegro MedSpa!....Oh!..and the lovely girls at the desk?...All smiles and treated me like family. You guys made my nerves turn into excitement and joy! I will definitely be back again. Looking forward to it!"
- S.J. /
Google /
Feb 13, 2020
"When treatment day arrived, I was a bit anxious as to what would actually happen and how it would feel. My pleasant surprise was that it went so smoothly with no discomfort. The staff were so pleasant and timed things so well that it felt more like a facial. The day after there was some tenderness in my neck but that had been the area of my most serious concern and needed most work. Other than tenderness there was no noticeable after effects and I wondered if it had worked at all. Much to my surprise 3 months later friends and family started noticing and commenting on my refreshed look. Up close I could see the noticeable effects and was so pleased. Be sure and use the right skin cream and you are set for the next year."
- M.C. /
Google /
Jan 25, 2020
Previous
Next
The best candidates for CoolTone treatment are individuals who are not far from their ideal body weight, eat a healthy diet, and exercise on a regular basis yet still have areas of body fat that are not responding well to these healthy efforts. As a noninvasive procedure, CoolTone may be a good alternative to achieving a desired physical appearance without undergoing surgery. It is important to understand that while CoolTone is an effective way to tone and firm muscles, it is not a weight-loss treatment plan.
CoolTone is only recommended for use on the thighs, abdomen, and buttocks and should not be applied to the chest (heart area) or head. The use of this body contouring procedure is not indicated for men and women who have hearing aids, cardiac pacemakers, or drug pumps or those with implanted hearing devices, defibrillators, or neurostimulators. Precaution will be taken when performing CoolTone on patients who have active bleeding conditions, Graves' disease, or seizure disorders. Before beginning treatment, our team will review your medical history and treatment goals and help you decide of CoolTone is right for you.

To begin the procedure, our team will apply the CoolTone device to treatment areas, generating a magnetic current that targets muscle fibers (muscle tissue conducts magnetic pulses rather easily). A safe, effective, and noninvasive procedure, the CoolTone treatment process utilizes selective magnetic muscle stimulation (MMS) to initiate involuntary muscle contractions in designated muscles. These strong magnetic impulses reach deep beneath the skin and fat layers to strengthen, tone, and firm muscles in the thighs, buttocks, and abdomen.
Since CoolTone offers a nonsurgical approach to treatment, most men and women can go right back to work and their normal daily routines (including physical activity) immediately following their visit at Allegro MedSpa of Novato. In fact, some even undergo CoolTone sessions during their lunch hour. In most cases, CoolTone procedures are completed in about 1 – 2 hours, but this may vary, depending on the muscles and number of areas targeted for treatment.
End results following treatment will differ for each individual and vary in accordance with desired outcomes. However, many patients usually enjoy visible results within 4 – 8 CoolTone sessions. A number of men and women notice muscle tone improvement in as little as three weeks with the most distinguishable outcomes apparent after about 2 – 4 months.
Frequently Asked Questions
How many CoolTone sessions are required?
While the number of CoolTone sessions required will depend on individual skin types and needs, many men and women reach their targeted results after about four visits. Upon learning about your concerns and treatment needs, Drs. Canales and Furnas will custom-design a treatment plan and help you reach your goals as quickly as possible.
Is the CoolTone procedure painful?
The majority of individuals who undergo CoolTone find the process easy to tolerate. At the beginning of the procedure, you will likely experience intense muscle contractions and warmth in the treatment areas that generally last the first few minutes of treatment.
Are there any side effects with CoolTone?
Potential side effects of treatment include tingling, swelling, redness, and slight muscle pain or cramping, though not every individual experiences these aftereffects. In the event of any discomfort, Drs. Canales or Furnas can prescribe medications to enhance post-treatment comfort.
Could future weight gain impact my results?
Poor eating habits, reduced physical activity, and weight gain can all decrease muscle tone and affect CoolTone results over time. However, the physical improvements generated by CoolTone often entice patients to keep up with healthy habits and maintain their new physique.
Define and Firm With CoolTone
Overcome stubborn body fat and tone your physique with CoolTone from CoolSculpting. Offered by Novato, CA plastic surgeons Drs. Canales and Furnas, CoolTone is an innovative body contouring treatment designed to strengthen and tighten muscles in the thighs, abdomen, and buttocks. To learn more about this innovative treatment option for enhancing your physical appearance, contact our Novato, CA facility and reserve your consultation today.